University Announces Guidelines for Fall Semester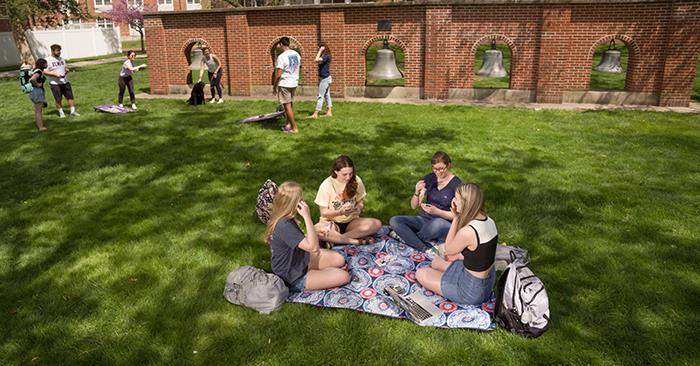 As Truman prepares for the new academic year, it is important to maintain the same sense of community that existed last year.
Truman navigated the 2020-21 school year without any COVID-related stoppages because of proper planning and so many people working together. The pandemic may be nearing its end, but it is not over yet. To ensure another successful school year, everyone must continue to work together to make well-informed individual and group decisions.
The
current plan
reflects work from the previous school year, as well as input from faculty, staff and students addressing the multitude of factors that must be considered to return to campus. The University will continue to consult local health officials, professional organizations and the plans of other universities.
Based on collected data and guidelines from the CDC, the campus mask mandate ended July 6. In a
survey conducted from June 14-21
, more than 89% of students and 97% of faculty and staff who responded indicated they are currently vaccinated, with additional individuals indicating they will be by start of semester. The high vaccination rates significantly reduce the probability of a significant COVID-19 outbreak on campus. With being fully vaccinated, most students and employees on campus will not be required to wear masks or socially distance.
This fall, vaccinated individuals are not required to wear masks indoors or outdoors. Unvaccinated individuals are strongly advised to wear masks when indoors or attending a crowded outdoor event. Individuals who have underlying medical conditions or are more comfortable wearing a mask are encouraged to do so. Anyone electing to wear a mask should not be asked about their vaccination status or medical conditions.
Individuals will not be required to provide proof of vaccination in order to not wear masks or participate in routine campus activities. The University expects all members of campus community to practice personal integrity. This includes being honest about one's own vaccination status and respecting the privacy of others' health information.
Additional details regarding the Fall 2021 Campus Plan can be found online at
truman.edu/coronavirus
.