Big Event Returns with New Guidelines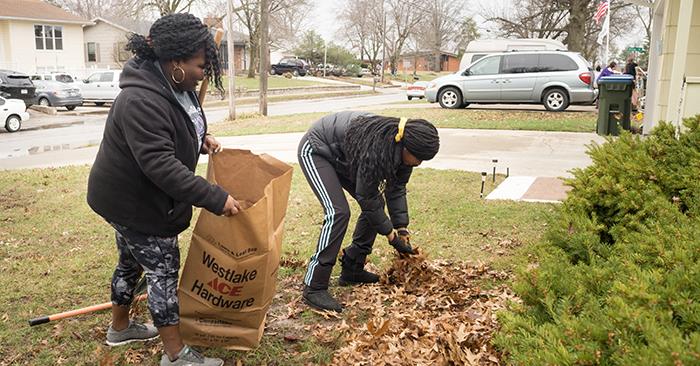 One consequence of the pandemic last year was the cancellation of The Big Event, a day when Truman students show their support to the local community by completing multiple service projects for Kirksville residents. The Big Event will return April 10 with new COVID-friendly guidelines.
Students participating in The Big Event are assigned simple services acts at sites throughout town. Projects can include raking leaves, washing windows or painting. This year, students will only be permitted to work in groups of four or less. Masks will be required at all times and only outdoor projects will be accepted from the community. Arrangements will be made with each requesting community member so that all projects this year are contactless.
Community members who would like to request assistance from Truman students can sign up at
serve.truman.edu/community-request-form
.
Students who would like to volunteer their time for The Big Event can sign up
here
by April 2. All projects will be scheduled between 10 a.m. and 1 p.m. April 10. Unlike previous years, there will be no group photo at the start of the day, and check in will be virtual. Participating students will be able to report when they start and complete a project without having a face-to-face exchange.
For more information about The Big Event, visit
serve.truman.edu
, email
trumanserve@gmail.com
or call 660.785.7222.