Nursing Earns $150,000 Grant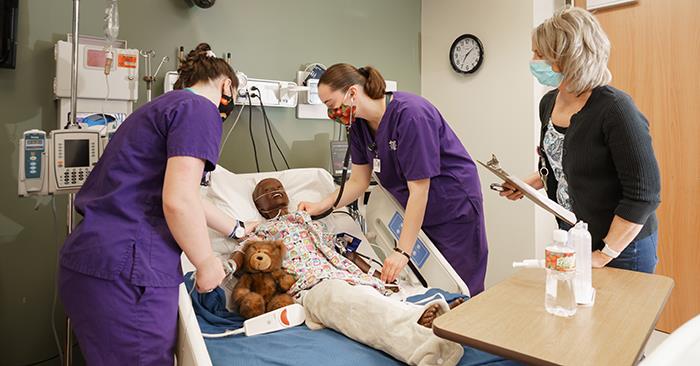 Truman was recently awarded a $150,000 grant by the Missouri State Board of Nursing.
This grant will increase seat capacity and expand clinical partnerships for the Nursing Department. It will also provide funding to hire a full-time clinical coordinator to aid in clinical scheduling. A new computer and computerized scheduling system will assist in scheduling students among clinical sites. This grant will continue Truman's partnership with ATSU in offering interprofessional, standardized patient encounters for mental health scenarios. The nursing program plans to expand undergraduate enrollment due to these enhancements.
The Nursing Education Incentive Program (NEIP) grants were established in 2011 to increase the physical and educational capacity of professional nursing programs in Missouri. The financial support comes from the Missouri State Board of Nursing's funds through legislative appropriations.
In 2021 an additional 13 grant proposals were received. On March 2 the Missouri State Board of Nursing approved grant proposals to three universities for a total grant award of $418,864 this year, bringing total NEIP awards to more than $7 million. In addition to Truman, Missouri Western University and the University of Central Missouri also received grants.