Truman Adds Gifted Education Master's Program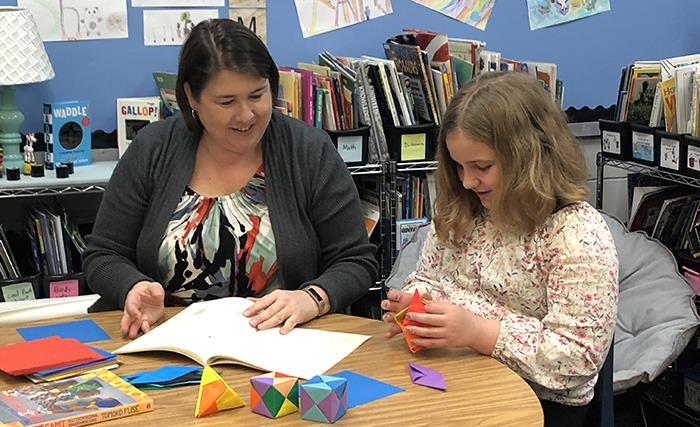 Adding to its rich history of education curricula, Truman is offering a new online master's program for teachers interested in working with gifted students.
The Master of Arts in Gifted Education will officially begin in fall 2021 with the goal of preparing teachers for roles in a learning environment with students who have been identified as gifted. A combination of Truman education faculty and active practitioners will work together to marry theory and practice for identifying gifted students, developing instructional strategies and assessing performance toward the goals of continuous improvement and effective student support.
"All students deserve a quality education, and we are excited to offer this learning opportunity to current teachers who may have students who demonstrate gifted characteristics in their classrooms and need support in meeting their needs," said Wendy Miner, chair of Truman's Department of Education.
Like the Master of Arts in Education program, the Master of Arts in Gifted Education is informed by the University's strong cooperation with the pre-kindergarten through 12th grade learning community and is built on a sound foundation of research, essential knowledge and professional practice. The program requires 30 hours of credit, which can be completed entirely online.
Prospective students can apply now and begin taking courses as soon as summer 2021. Applicants must have a bachelor's degree from an accredited college or university with an overall undergraduate grade point average of at least 2.75, as well as valid teaching certification or eligibility to meet initial teaching certification requirements.
The program also includes an option for a certification credential in K-12 gifted education that culminates in an endorsement from the Missouri Department of Elementary and Secondary Education but does not bestow a master's degree.
More information about the Master of Arts in Gifted Education, including core courses, electives and application materials, can be found online at
gifted.truman.edu
or by contacting the Admissions Office at 660.785.4114 or
admissions@truman.edu
.