Career and Grad School Week Features Virtual Events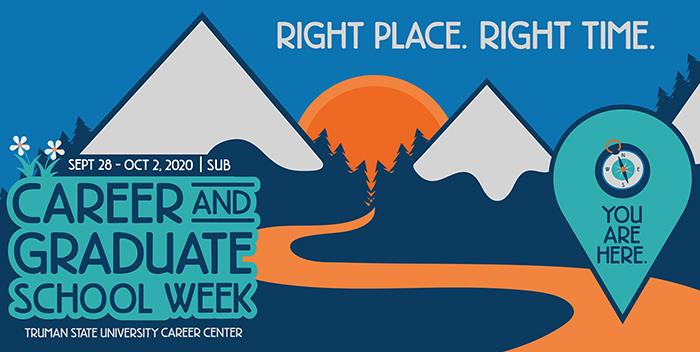 Career and Graduate School Week will take place Sept. 28-Oct. 2, and this year will include virtual expos highlighting opportunities for students.
To start off the festivities, the Career Center will host an Expo Bootcamp, Sept. 29. A professional statement workshop will take place from 5-6 p.m. From 6-8 p.m., there will be a resume workshop, a presentation to register for the Career Fair and a presentation on how to do a successful interview. All of these events will take place in person in the Student Union Building Georgian Rooms and virtually with the zoom ID 991 487 901.
Students can sign up for this expo by going to
hiretruman.truman.edu
and then head to "
Programs and Events
" to sign up for either the "
Virtual Graduate and Professional School Expo
" from 11 a.m.-3 p.m. Sept. 30, or the "
Virtual Career and Internship Expo
" from 11 a.m.-3 p.m. Oct. 1.
With any questions regarding times or function of the event, go to
career.truman.edu
or email the Career Center at
ucc3@truman.edu
. These events will be accessed from
#HireTruman
.