Athletics Unveils New Logo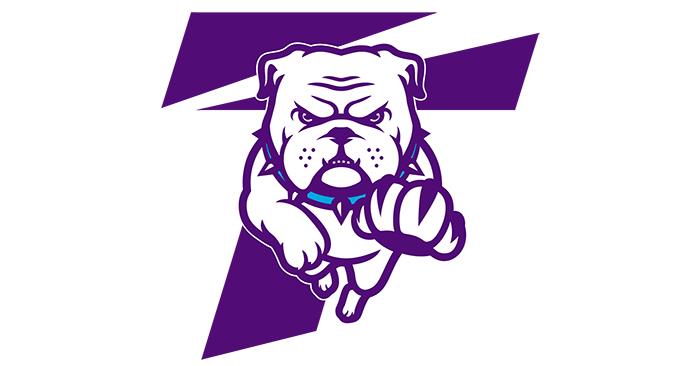 The athletics "T-Dog" has been updated to fit in with Truman's new branding guidelines.
A
new logo and tagline
were introduced on campus in March. In an effort to refresh and modernize the Bulldogs brand identity to allow for greater flexibility and ease of use, the T-Dog was updated as well.
SME, the same creative agency branding firm that developed the logo and tagline, also worked on the athletics logo. Several focus groups participated, with members including students, faculty, staff and alumni.
When developing the new athletics logo, SME sought to create a look that captured the Truman's rich history in a contemporary collegiate aesthetic.
A large portion of the funding for the new branding elements was donated by an alumnus, along with private support through the University Foundation that was earmarked specifically for marketing. This has allowed Truman to make an investment in recruiting new students while not adversely affecting the funding of other vital aspects of the University.