Global Issues Colloquium Spring Schedule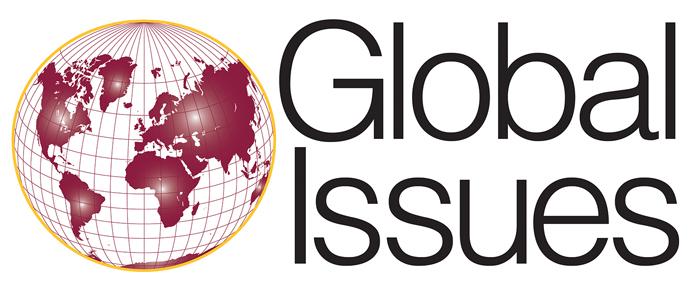 "The Haunting Specter of Hindu Ethnonationalist-Neocolonial Development in the Indian Occupied Kashmir"
Dr. Ather Zia, assistant professor, Department of Anthropology and Gender Studies Program
University of Northern Colorado
7 p.m.
Feb. 20
Baldwin Hall Little Theater
ABSTRACT: The Indian government says that the removal of Kashmir's autonomy is for development, but it should be seen as embedded in a structure of neocolonialism based on fundamentalist Hindu ethnonationalism or Hindutva and fueled by neoliberalism. Kashmiris fear their loss of territorial sovereignty will pave way for settler colonialism, dispossession of indigenous people and rampant exploitation of resources resulting in neocolonial maldevelopment. In a broader neocolonial context, the erasure of Kashmir's autonomy is also the fruition of the ideology Hindu indigeneity in which Muslims living in India, are cast as invaders and foreigners.; and Kashmiri Muslims are doubly marked as the Other: first as Muslims and second, as Kashmiris who are committed to an irrepressible struggle for the UN-mandated plebiscite and a democratic sovereignty.
BIO: Ather Zia, Ph.D., is a political anthropologist, poet, columnist and short fiction writer. She teaches at the University of Northern Colorado Greeley. Zia is the author of "Resisting Disappearances: Military Occupation and Women's Activism in Kashmir" and co-editor of "Resisting Occupation in Kashmir" and "A Desolation called Peace." She has published a poetry collection "The Frame" and another collection is forthcoming. Zia's ethnographic poetry on Kashmir has won an award from the Society for Humanistic Anthropology. A widely published columnist, She is the founder-editor of Kashmir Lit and is the co-founder of Critical Kashmir Studies Collective, an interdisciplinary network of scholars working on the Kashmir region.
"What Happens When All the Young People Leave? Education, Migration, and Social Change in a Himalayan Valley of Nepal"
Dr. Geoff Childs, professor, Department of Anthropology, Washington University, St. Louis
7 p.m.
April 2
Magruder Hall 2001
ABSTRACT: What happens to a community when the majority of young people leave their homes to pursue an education? Geoff Childs, professor of anthropology at Washington University in St. Louis, discusses the demographic and social consequences of educational migration from Nubri, a Tibetan enclave in the highlands of Nepal. His talk will explore parents' motivations for sending their children to distant schools and monasteries, and dilemmas that arise when educated individuals are unable or unwilling to return and reside in their native villages. Drawing on decades of research in Nepal, his talk examines a transitional period when the future of a Himalayan society teeters on the brink of irreversible change.
BIO: Geoff Childs, Ph.D., is professor of anthropology at Washington University in St. Louis. He is an anthropological demographer specializing in research among Tibetan populations living in the highlands of Nepal, China, and India. He uses the quantitative tools of demography to understand what is happening with a population, for example, the timing and magnitude of a fertility decline, or the pattern of out-migration. Childs uses the qualitative tools of ethnography to understand the driving forces behind those trends, and how they impact the lives of individuals. His research has been funded by Fulbright-Hays, Wenner-Gren, The National Science Foundation, World Oral Literature Project, The Shelly and Donald Rubin Foundation and Washington University in St. Louis.