Info Meeting for Ireland Study Abroad Trip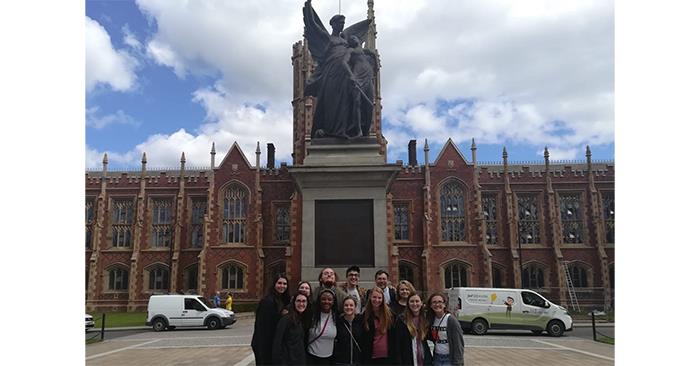 There will be an informational meeting for the May/June 2020 faculty-led trip to Ireland. The meeting will be at 5 p.m. Nov. 7 in Barnett Hall 1215 and will provide an overview of the trip and answer student questions.
The three-week trip will be led by Don Krause, professor of communication. The group will stay in Dublin and Belfast. Sites planned for the trip include Kilkenny Castle, a cliff walk from Greystones to Bray, the Book of Kells and Giant's Causeway. Students will also go on a political tour in Belfast to learn about "The Troubles."
Throughout their time abroad, students will look at communication-related topics including public relations, journalism and photography from an Irish perspective. The trip is open to all majors, and students will earn three credits.
Students who wish to be considered for Foundation Scholarships need to complete their application by Nov. 15. The regular application deadline will be Jan. 20. To learn more about the trip, visit
studyabroad.truman.edu/programs/faculty-led/commireland
or contact
Krause
.