University Art Gallery to Host Guest Art Exhibition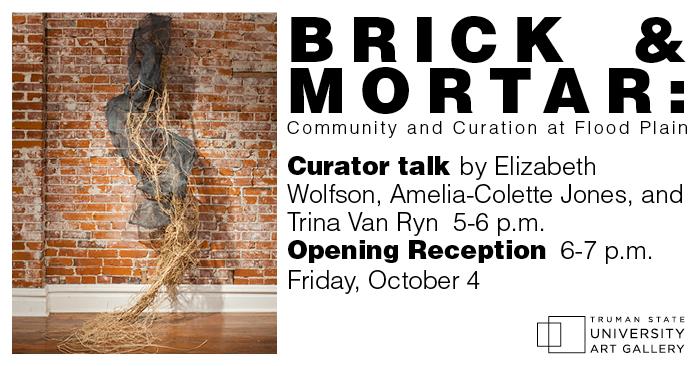 The University Art Gallery will feature a guest art exhibit through Nov. 21., opening with a reception Oct. 4.
"Brick & Mortar: Community and Curation at Flood Plain" is a guest-curated exhibit by Flood Plain, a non-profit artist-run gallery located in St. Louis, Mo., and a new regional partner of Truman's Art Department. The exhibition contemplates what it means to operate a physical gallery in the 21st century, making the case for the enduring importance of community-oriented curatorial practice. "Brick & Mortar" brings together a diverse group of contemporary St. Louis-based artists who explore placemaking and social engagement in their works.
Beginning at 5 p.m., there will be a curators talk with Elizabeth Wolfson, Amelia-Colette Jones and Trina Van Ryn of Flood Plain followed by a reception with refreshments. The event is free and open to the public. For more information, visit
gallery.arttruman.com
.