Namaste Nepal Celebrates International Festival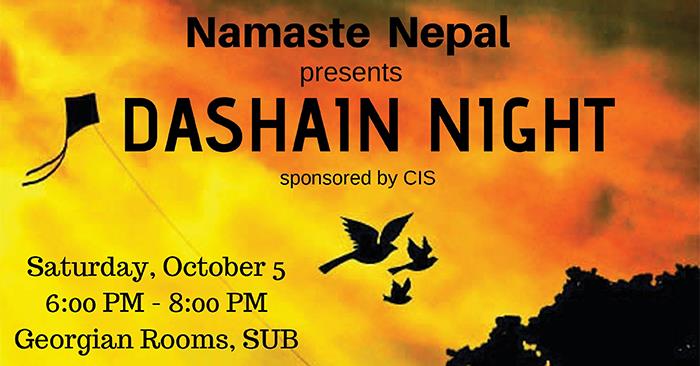 Namaste Nepal will host "Dashain Night" from 6-8 p.m. Oct. 5 in the Student Union Building Georgian Rooms.
"Dashain Night" is to celebrate the biggest festival in Nepal and is held the same weekend of the Dashain Festival according to the Nepali calendar. During the festival, people put "Tika" on their foreheads from their elders and receive their blessings. This is the time when family members and relatives get together to talk about their experiences during the year.
The event will have various Nepali foods as well as singing and dancing to contemporary Nepalese music. The dress code is formal. Tickets are $5 and can be purchased at the door or in advance during tabling throughout the week:
Sept. 30
11 a.m.-3 p.m.
Student Union Building
Oct. 1
11 a.m.-3 p.m.
Violette Hall
Oct. 2
11 a.m.-3 p.m.
Student Union Building