On-Campus Package Shipping Now Available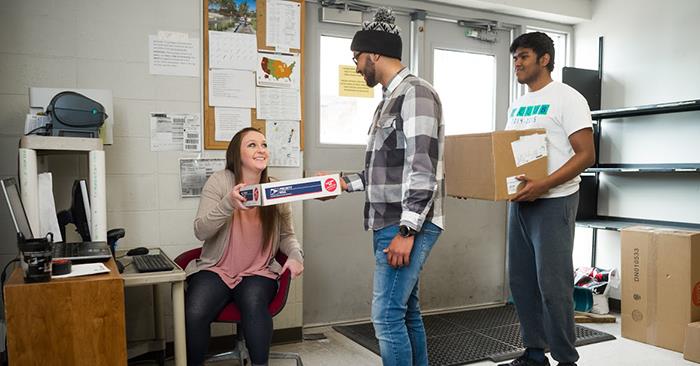 Truman students, faculty and staff are now able to mail their personal packages through Campus Mail Services, located in the General Service Building.
The mail service has the same standards as the United States Postal Service, and packages can be mailed for lower than the USPS retail rate. Prior to drop off, packages must be sealed and ready to be mailed. Only packages will be accepted, no letters or flats up to 13 ounces. First class packages, priority mail, express mail and international packages will be accepted between 12 p.m. and 3 p.m. Monday-Friday.
Packages will be processed, and a tracking number will be issued. Payment can be done by credit or debit card only. Stamps will not be sold at Campus Mail Services but can be purchased at the cashier window in McClain or at each of the resident hall front desks. Packages must be brought by the individual who is mailing the package.
A small convenience fee of 10 percent will be added to the total when the item is processed.