Big Band Kicks Off Lyceum Season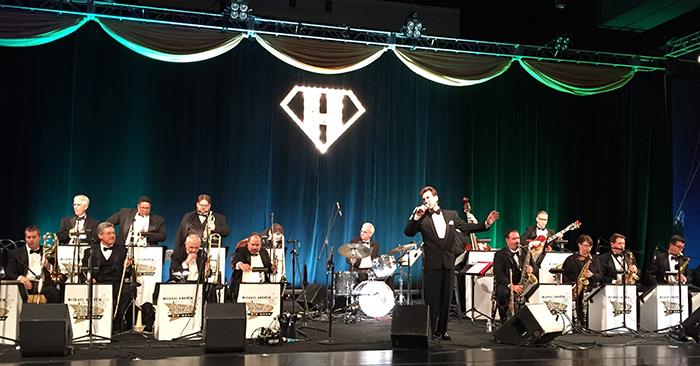 The 2017-18 Kohlenberg Lyceum Series will begin with the presentation of "American Rhapsody: The Gershwin Songbook," at 7:30 p.m. Oct. 23 in Baldwin Auditorium.
Under the instruction of Michael Andrew, The Gershwin Big Band pays tribute to George Gershwin through melodies that are just as fresh as they were in the Jazz Age. With works ranging from Broadway, Hollywood, opera and classic, Gershwin was tagged as one of the most indelible composers of the 20th century.
The evening combines a 17-piece band to perform "I Got Rhythm," "Someone to Watch Over Me," "The Man I Love" and many other time-honored Gershwin standards. With an incredible dynamic range and proclivity for swing and improvisation, the big band style is ideal for presenting the works of Gershwin, who influenced American music at a time when big band was becoming the definitive sound of pop.
Tickets are on sale now and may be purchased at the cashier's window, located on the first floor of McClain Hall, between 10:30 a.m. and 3:30 p.m. Monday-Friday. Tickets are also available online at
lyceum.truman.edu
or at Edna Campbells in downtown Kirksville. All tickets are $5.50 (includes tax).
Questions regarding the Kohlenberg Lyceum Series can be directed to
pr@truman.edu
or 660.785.4016.