Biology Students Promote Genetics Bill of Rights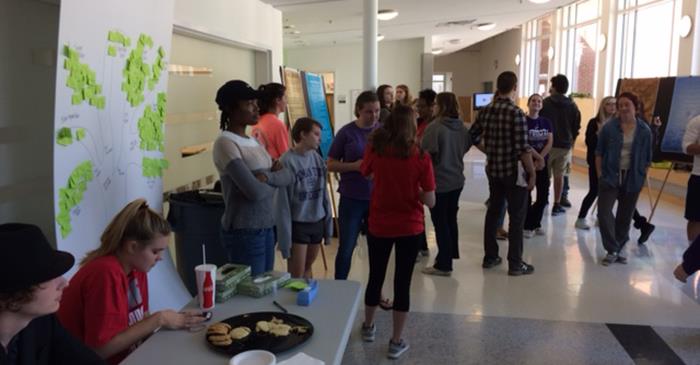 Sarah Berke's Biology 100 classes worked in groups to create Genetics Bill of Rights posters outlining their ideas for every citizen's rights and privileges concerning genetic information.
The students presented their posters in Magruder Hall Sept. 26 and 28 and encouraged fellow students, staff and faculty to show their support by signing one or two. They also engaged the community in an activity which celebrated genetic diversity on campus, and more than 300 people participated. A follow up activity will have the students write a letter to their legislators outlining their concerns regarding genetic information based on what they learned.
The development of these activities was supported by a civic engagement grant to Berke.