Gilman Study Abroad Scholarship Available
The
Gilman Scholarship Program
is open to U.S. citizen undergraduate students who are receiving Federal Pell Grant funding at a two-year or four-year college or university to participate in study and intern abroad programs worldwide.
Student Sydnie Russian studied abroad in Russia during the spring 2017 semester with the Gilman Scholarship. She will be available throughout the semester to help interested students learn about and apply for the scholarship.
Gilman Advisor Sessions
12:30-1:30 p.m.
Student Union Building
Sept. 25
Oct. 9
Oct. 23
Nov. 6
Nov. 20
Dec. 4
Dec. 18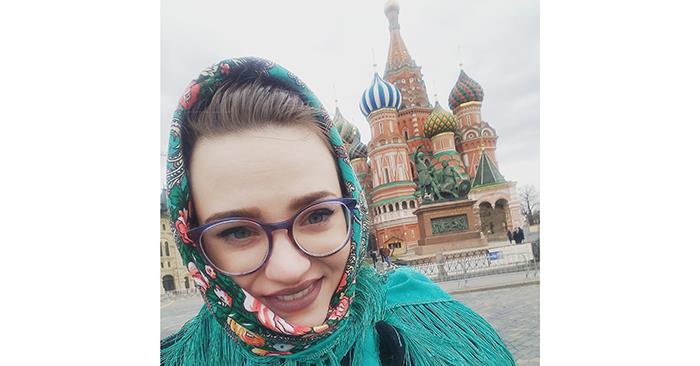 Sydnie Russian takes a picture outside the Kremlin. She studied abroad on a Gilman Scholarship in the spring. During the fall she will be available to interested students apply for the Scholarship.