Celebrating 150: The Kohlenberg Lyceum Series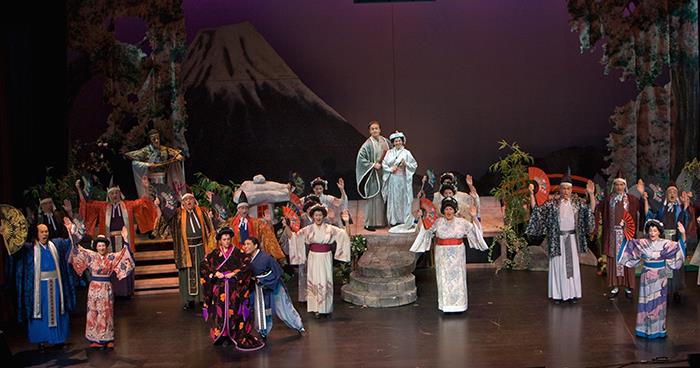 A performance of Gilbert and Sullivan's comic opera, "The Mikado," was part of the lyceum series in 2009.

Dating back to 1899, the Kohlenberg Lyceum Series is one of the oldest traditions on campus. Designed to bring professional performers and speakers from all parts of the world to campus, the series has featured a wide variety of excellent programs throughout its history. Notable Kohlenberg Lyceum Series events have included: Maya Angelou, Geraldine Ferraro, Jeane Kirkpatrick, Hal Holbrook, James Lovell, the Russian Festival Ballet, the State Ballet of Missouri, the Lyric Opera of Kansas City, Alvin Ailey American Dance Theater, Pete Fountain and Alexander Haig.
A more complete history of the Kohlenberg Lyceum Series can be found online at
lyceum.truman.edu/history
. The schedule for the current season is available at
lyceum.truman.edu/schedule
.