PBL Students Compete at Leadership Conference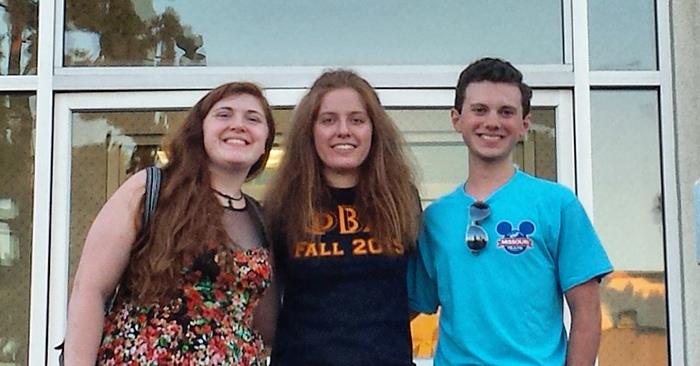 Students Alexis Caraker, Taylor N. Libbert and Evan Thierry participated in the Phi Beta Lambda National Leadership Conference in California this summer.
After earning high honors this spring at Missouri Phi Beta Lambda State Leadership Conference in Springfield, students Evan Thierry, Alexis Caraker and Taylor N. Libbert qualified for the National Leadership Conference in Anaheim, Calif.
Between the three of them, they competed in nine different competitive events. Thierry earned 9th in macroeconomics, and Libbert earned 8th in global analysis and decision making.
Aside from competitions, the conference offered other activities. Interactive workshops were presented, and members exchanged business cards with fellow members and industry professionals. In addition, they found time to have fun. They visited Disneyland, Huntington Beach and In-n-Out Burgers. They highly recommend researching the secret menu before ordering.
Phi Beta Lambda's mission is to bring business and education together in a positive working relationship through innovative leadership and career development programs. Membership is open to students from all backgrounds and disciplines. Prospective members are encouraged to attend an information night at 7 p.m. Sept. 6 in Violette Hall 1144 and Sept. 7 in Violette Hall 1140. For more information, check out the
organization website
or email
pbltruman@gmail.com
.