School of Business to Host Greg Hammann
Businessman and entrepreneur Greg Hammann has become an expert at generating growth from failure and will share his teachable moments and success stories with campus Oct. 19-20.
The School of Business welcomes Hammann as the 2015 Bentele/Mallinckrodt Executive-in-Residence. He will present "Failure that Creates Growth" at 3:30 p.m. Oct. 19 in Violette Hall 1000. He will also attend several classes and meet informally with students Oct. 19-20.
Currently, Hammann serves as the chief operating officer of Sedgwick Inc., the global leader in health care claims management. His focus is on helping Sedgwick transform health care in the United States to an integrated consumer first model. In this role, Hammann has responsibilities in the areas of finance, marketing, information technology, legal, real estate, strategy, human resources, mergers and acquisitions, and industry relations. He has also served as the chief strategy officer and chief financial officer of the company.
Known for his turnaround skills, Hammann has had great success combining revenues to drive marketing and brand building with solid financial restructuring. He has built a reputation as a brand building expert repositioning tarnished brands and returning them to growth. He is also known for his talent development, helping many young managers grow into successful executives.
Some of Hammann's successful growth stories include his time spent with major corporations such as Nautilus Inc., Coca-Cola Company and Levi Strauss & Company.
As the president and CEO and later chairman of publicly traded Nautilus Inc., Hammann took the company from the No. 4 position globally and near bankruptcy to the No. 1 position and most profitable company in fitness. He successfully repositioned the company to compete in multiple channels of commerce, leveraging five brands and aligning them to their target consumer.
In his leadership roles at Levis Strauss & Company as global chief customer officer and president of Canadian and Latin American segments, Hammann repositioned an iconic global brand that was sinking into bankruptcy. With quick short-term action combined with long-term strategy, the brand and company delivered unprecedented revenue and profit growth.
Hammann was the first officer hired from outside the Coca-Cola Company in its history, serving as vice president of Global Fountain CMG, director of strategic issues and as the chief liaison to the restaurant industry. He worked closely with Coca-Cola's national customers and franchisees to take a stagnant division representing more than 50 percent of the company's profit, and created double-digit growth.
Although Hammann has left his mark with many companies, he also took the entrepreneurial path for seven years, owning his own consulting firm from 2007-2014. His business, Action-Advisors, helped companies develop strategic planning capabilities. As part of this consulting platform, he has acted as CEO of several companies including Power Plate International (2009-2012) and Fusionetics (2012-2014), and served as president of Frantz Ventures, a real estate investment company, from 2007-2014. He also consulted with Disney and several other corporations during this time.
For the past nine years Hammann has served as a board member of Plantronics Inc., a leading electronics headset manufacturer, where he serves as head of the compensation committee and serves as a member of the audit committee as a certified audit expert. He is a former board member of Red Envelope, Nautilus Inc., the National Restaurant Association, Educational Foundation, Culinary Institute and Give Kids the World. He has served as a lecturer and adjunct professor for MBA programs at Northwestern and the University of Dubuque.
Hammann has an MBA from the University of Wisconsin and has a certification from UCLA's Anderson School of Business in Sarbanes-Oxley accounting as a financial audit expert. He also earned NASM trainer certification with a PES in youth training and corrective exercise science.
The Bentele/Mallinckrodt Executive-in-Residence Program is endowed by IMCERA (Mallinckrodt) to honor former president and CEO, Raymond F. Bentele.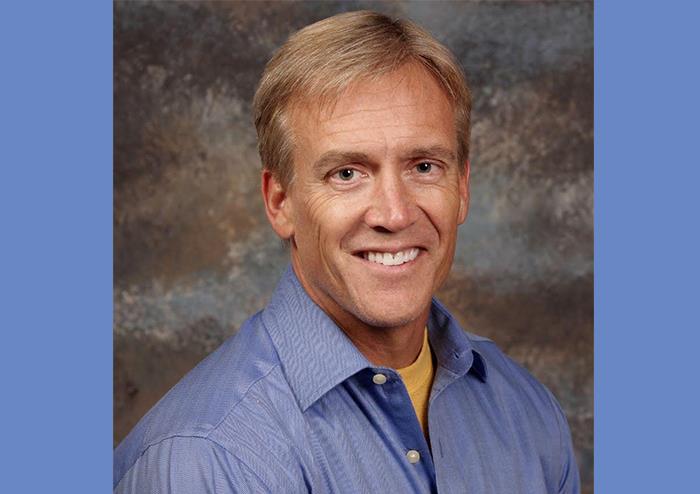 Greg Hammann