Alumna Returns to Give Commencement Address
Truman alumna Beth Klein is an accomplished lawyer who chooses to dedicate her life and legal skills to end human trafficking. She will return to Truman to give the commencement address during ceremonies at 2 p.m. May 5 at Stokes Stadium.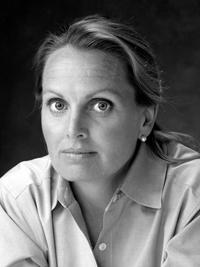 Beth Klein
In 2006, Klein was selected as one of the 500 Leading Plaintiff's Lawyers in the United States by Lawdragon, and since 2006 she has been voted by more than 13,000 fellow lawyers in the state of Colorado as a Super Lawyer and one of the top 25 women lawyers.
Klein was awarded the 21 Leaders Award from Women's eNews for being an advocate for the enslaved and for writing effective anti-human trafficking law for many states and nations, pro bono. "More Magazine," in its May 2011, edition named her as one of the "50 Women That You Want On Your Side" along with Michelle Obama, Oprah Winfrey and Hillary Clinton. In the fall of 2011 she received the Georgia Imhoff Philanthropy and Activism Award and in 2012 she received the "Woman Who Changed the Heart of the City of Denver" award.
In 2010, she wrote a breakthrough anti-human trafficking law for Colorado, which put her in demand by states and countries to custom design effective law. The following year she contributed to laws passed in Colorado, Texas, Massachusetts and Georgia. She consulted with the Knesset in Israel, Parliament in the U.K. and the nation of Mexico. She has written the first book on the law of human trafficking that details all of the efforts in the U.S. to deal with human trafficking.
Klein served on the 2010 steering committee of Demand Abolition that worked to develop a national strategy to focus legislation and law enforcement on the demand side of human trafficking. She currently chairs the governor of Colorado's Human Trafficking Research Advisory Committee. Colorado is the first place in the world with a stated end date for this crime of 2013.
Born and raised in Colorado, she graduated second in her class at Truman with summa cum laude honors. She received a Rotary International Scholarship to Ireland where she received Honors, First Class. Klein attended law school at the University of Denver where she was an editor for the Denver Law Review. She is a Fellow of the Colorado Bar Foundation and a Fellow of the Litigation Counsel of America – both invitation-only societies of accomplished lawyers who have proved their effectiveness and superior ethical standards.
Klein is married to Judge James C. Klein and they are the proud parents of a son, Connor. Her parents, Ralph and Lois Morrison both graduated from Truman, and her grandfather Ray Cooksey and her great-grandfather Ulysses Sherman Cooksey attended Truman.