Art Gallery Presents Two New Exhibitions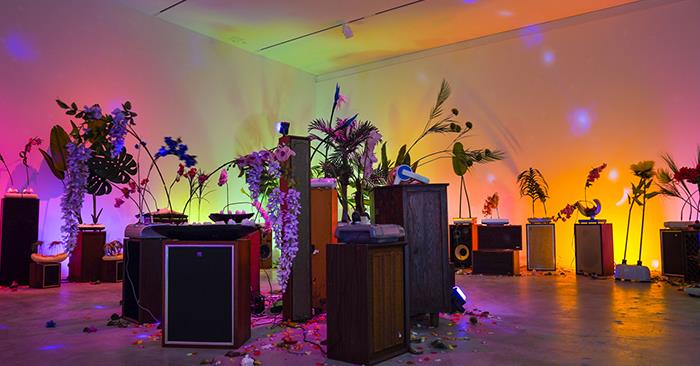 "Gather," by artist Rachel Youn
The University Art Gallery will host an opening reception for two new exhibitions from 5-6:30 p.m. Jan. 18.
"Greener than Grass," a new exhibition by emerging St. Louis-based artist Rachel Youn, will open in the main gallery. Youn repurposes cast-off massagers and other devices into sculptures and installations. These playful and sometimes funny works take on distinct personalities. Through them, Youn reflects on the experience of growing up in the Midwest as the child of an immigrant and explores how the American Dream often takes the form of material goods that do not always live up to expectations.
Youn will also give a virtual artist talk from 5-6 p.m. Feb. 16 as part of the Women's and Gender Studies Forum.
In the Charlyn Gallery, Rachel Hubbard Kline's exhibition "Ensemble of Fragments" engages historic archives and her background in textiles to create ceramic works that reexamine history and attempt to make connections to the current moment. Hubbard Kline is an artist and art educator based in Kansas City, Missouri. She completed her MFA in studio art at the Maryland Institute College of Art
The University Art Gallery is located in Ophelia Parrish 1114. Reception and events are free and open to the public. Masks are required for in-person events. For more information visit
gallery.arttruman.com
.