Grandson of Harry S. Truman to Address Truman Graduates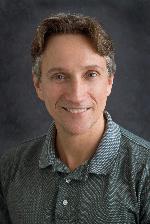 Clifton Truman Daniel

Clifton Truman Daniel will address May graduates as the commencement speaker during the graduation ceremony at 2 p.m. May 10 at Stokes Stadium.
Daniel is the oldest grandson of former President Harry S. Truman and son of the late E. Clifton Daniel Jr., former managing editor of the
New York Times
, and best-selling mystery writer the late Margaret Truman.
He is currently director of public relations for Harry S. Truman College, one of the seven city Colleges of Chicago. Prior to that, he worked as a feature writer and editor for the
Morning Star and Sunday Star-News
, a
New York Times
paper in Wilmington, N.C.
Daniel is the honorary chairman of the Board of Trustees of the Harry S. Truman Library Institute in Independence, Mo. He is a frequent speaker and fund-raiser and the author of the 1995 book, "Growing Up With My Grandfather: Memories of Harry S. Truman."
The May Commencement ceremony is still planned to take place at 2 p.m. at Stokes Stadium.
In the event of inclement weather, an announcement regarding the procession will be made on the radio (KRES-FM, KTUF-FM, KRXL-FM, KIRX-AM) and local Channel 3 TV between 11 a.m. and noon. The ceremony will be moved to Pershing Arena and tickets for admission will be required. Four "rain" tickets have been issued to each degree candidate and must be presented for entrance. These tickets do not guarantee seating; seating is on a first come, first served basis. No additional tickets are available due to the size of the graduating class. Additional seating will be available in Baldwin Hall Auditorium for family and friends who do not have tickets. The reception will also be moved inside to the Student Union Building Georgian Room.
For Commencement related questions, please call the Provost and Vice President for Academic Affairs Office at 660.785.5406.