File FAFSA Now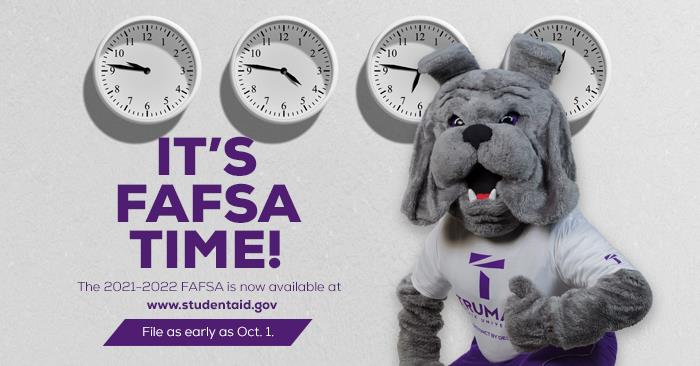 The Free Application for Federal Student Aid (FAFSA) can be filed now for the 2021-2022 school year at
studentaid.gov
.
Even though a student may not qualify for grants or work study, all students are considered for the Federal Direct Loan (no co-signer required). Filing the FAFSA does not commit you to taking a loan, but it does allow you more options.
The 2021-2022 FAFSA requires students to report income and tax information from an earlier tax year. For the 2021-2022 FAFSA students will use their 2019 tax information.
It is strongly recommended to apply or renew before Feb. 1, 2021.