Film Festival Returns in Virtual Format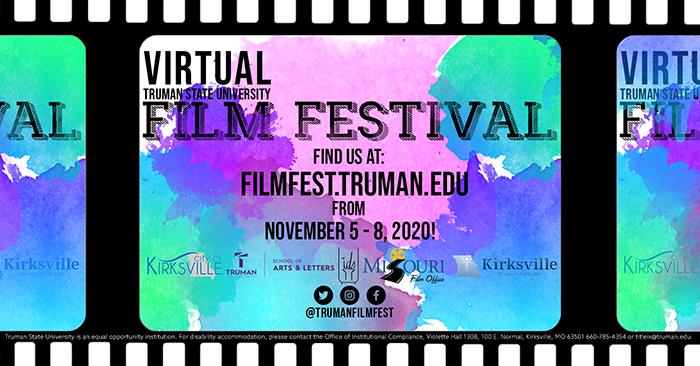 The Truman State University Film Festival was created in response to this interest in student filmmaking, and is intended to be a creative outlet and platform for undergraduates in the state of Missouri and beyond to share their work.
This year's film festival will take place in a virtual format the weekend of Nov. 5-8. Starting at 12 p.m. Nov. 5, introductions go live, along with a Vincent Price film. Tune in anytime until the end of the festival. At 12 p.m. Nov. 8 judging decisions will be available and winners announced.
For more information visit
filmfest.truman.edu
.