Fall Sports to Return in Spring Semester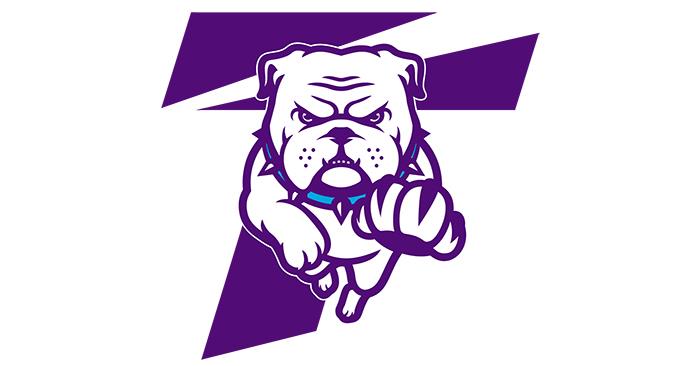 The Great Lakes Valley Conference recently released plans for the return of volleyball, soccer and football in the spring semester.
Volleyball will play a conference-only schedule for the spring, consisting of 18 matches played over 13 competition dates. This season the GLVC will split the conference into three divisions of five teams, with Truman in the central division. The Bulldogs will be joined by Maryville, Lindenwood, UMSL and Quincy and will see each division opponent twice. Each of the other teams in the conference will be played once.
On five different competition dates the Bulldogs will take on two opponents as three teams meet at one site for a round robin. The qualifying procedure for the GLVC Tournament will be announced at a later date, as will the times of each match.
Both the men's and women's soccer teams will play a 14-match round robin, seeing all other teams in the conference once during the regular season. There will be no NCAA championships for the sport, but there will be a conference tournament after the regular season with the qualifying procedures to be announced at a later date.
The unique football season will open with a scrimmage March 27 and then three divisional games followed by a cross-division "championship" week April 24. Game times and actual game dates may fluctuate due to other events on campus, and spectator guidelines and limitations will be announced at a later date.
The Bulldogs will host a controlled scrimmage against McKendree then play at Southwest Baptist on the weekend of April 3. Truman will host William Jewell on the next weekend and then travel to Missouri S&T for the final game.
The championship weekend will pit the teams across division lines based on standings with west top seed traveling to the east for a championship game, the east second seed going west for a third-place game and so forth. The west division will be comprised of Truman, Missouri S&T, William Jewell and Southwest Baptist while the east will feature Quincy, McKendree, Indianapolis and Lindenwood.
Volleyball Spring Schedule
Jan. 29 @ Maryville
Jan .30 @ Lindenwood
Feb. 5 Quincy
Feb. 13 UMSL
Feb. 20 Missouri S&T, Illinois Springfield hosted by UIS
Feb. 27 Drury, Lewis hosted by Truman
March 6 UINDY, William Jewell hosted by WJC
March 13 Southwest Baptist, Southern Indiana hosted SIU
March 20 McKendree, Rockhust hosted by Truman
March 27 @ UMSL
April 3 @ Quincy
April 9 Lindenwood
April 10 Maryville
April 15-17: GLVC Tournament
Soccer Spring Schedule
Feb. 26 Missouri S&T
Feb. 28 @ Maryville
March 5 Lindenwood
March 7 UMSL
March 12 @ McKendree
March 14 @ Southern Indiana
March 19 Indianapolis
March 21 Lewis
March 26 @ Illinois Springfield
March 28 @ Quincy
April 3 @ William Jewell
April 9 Rockhurst
April 11 Southwest Baptist (Senior Day)
April 16 @ Drury
April 19 GLVC Quarterfinals
April 23-25 GLVC Semifinals and Championship Games (hosted by Lindenwood)
Football Spring Schedule
March 27 McKendree (scrimmage)
April 3 @ Southwest Baptist
April 10 William Jewell
April 17 @ Missouri S&T
April 24 Championship Week