Dougherty to Serve as PR Intern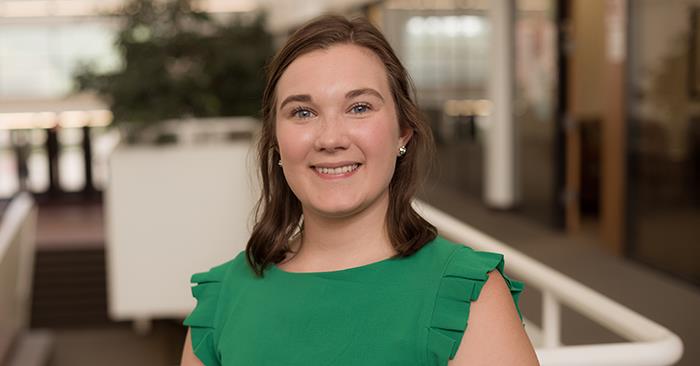 The Public Relations Office has named Mollie Dougherty, a senior communication major, as the fall 2019 intern.
Dougherty is from St. Charles, Mo., and is a 2016 graduate of Duchesne High School. She is the daughter of Michael and Kathleen Dougherty.
As the public relations intern, Dougherty will help write for the University newsletter, the Truman Today, as well as the University alumni magazine, the Truman Review. Additionally, she will assist in coordinating Family Day activities and the Kohlenberg Lyceum events.
On campus, Dougherty is an active member in her social sorority and the communication honor fraternity Lambda Pi Eta. She also serves as a representative on the Panhellenic Council.
Dougherty is eager to be serving the University in this role and expand upon her knowledge of public relations. She plans to pursue a career in public relations and anticipates applying the skills she will learn throughout this internship in her future career.