Speaker Explores Keeping the Humanities Relevant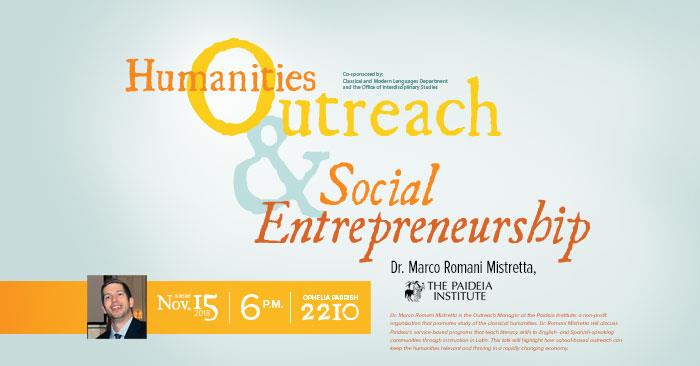 Marco Romani will present "Humanities Outreach and Social Entrepreneurship" at 6 p.m. Nov. 15 in Ophelia Parrish 2210.
Romani is responsible for the management of the Paideia Institute, a non-profit educational organization focused on promoting study and appreciation of classical language. He will speak about the story of the inception and growth of the Paideia Institute as a social enterprise based on the classical humanities, with a particular focus on Paideia's outreach activities.
Through the Aequora program, the Paideia Institute ambitiously aims at making literacy instruction through Latin accessible to more students in the United States. By exploring new avenues for literacy instruction based on active language teaching, he will highlight ways in which school-based outreach can keep the humanities relevant and thriving in a rapidly changing economy.