Fanning to Serve as PR Intern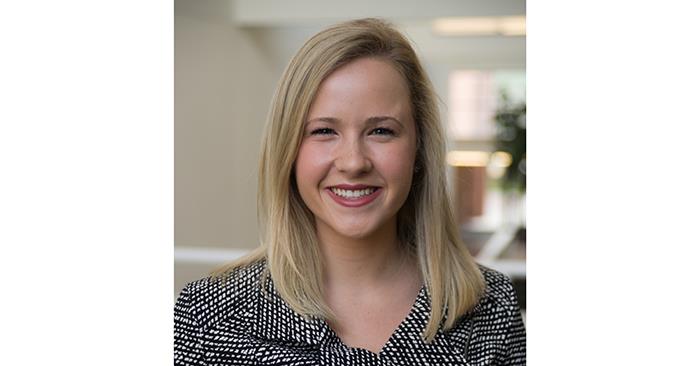 The Public Relations Office has named Marina Fanning, a senior communication major, as the Fall 2018 intern.
As the intern for the Public Relations Office, Fanning will help write the University newsletter, the Truman Today. She will also help produce the University's alumni magazine, the Truman Review. Fanning will assist in coordinating Family Day activities and Kohlenberg Lyceum events, along with preparation for the Missouri Government Internship program.
Having previously served as a Greek Life summer intern for Truman, Fanning is thrilled to work alongside faculty and staff again.
On campus, Fanning is an active member and serves as webmaster for Sigma Sigma Sigma, public relations chair for Student Center for the Public Trust and public relations chair for Rotaract Club. She can be seen on the sidelines cheering on the Bulldogs as a Showgirl in the coming football and basketball seasons.
A 2015 graduate of Kirksville High School, she is the daughter of Mark and Arina Fanning.
Fanning is eager to expand upon her passion for the university by serving the people of Truman. She plans to pursue a career in public relations and anticipates she will be able to apply the skills she will learn throughout this internship to a future career.