Litwiller Named Public Relations Intern
The Public Relations Office has named Hannah Litwiller, a senior communication major, as the spring 2016 intern.
Litwiller is from Boonville, Mo., and is a 2012 graduate of Boonville High School. She is the daughter of Debbie and Steve Litwiller.
As intern for the Public Relations Office, Litwiller will help write the online University newsletter, the Truman Today. She will also aid in writing and producing the University's magazine, the Truman Review. Additionally, Litwiller will assist in planning the Truman at the Capitol event, write press releases and fulfill other office tasks.
On campus, Litwiller is the special events committee chair for the Student Activities Board (SAB) and is a member of local service sorority Tau Lambda Sigma. She also hosts a radio show on KTRM.
Litwiller is excited to help share the values, voice and vision of the University while refining her writing and editing skills during her internship this spring. She plans to pursue a career in public relations, advertising or copywriting.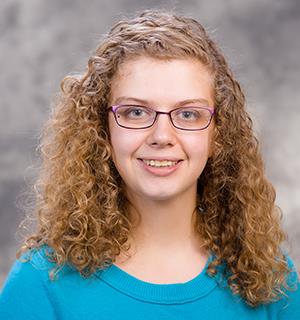 Hannah Litwiller