International Students Visit Capitol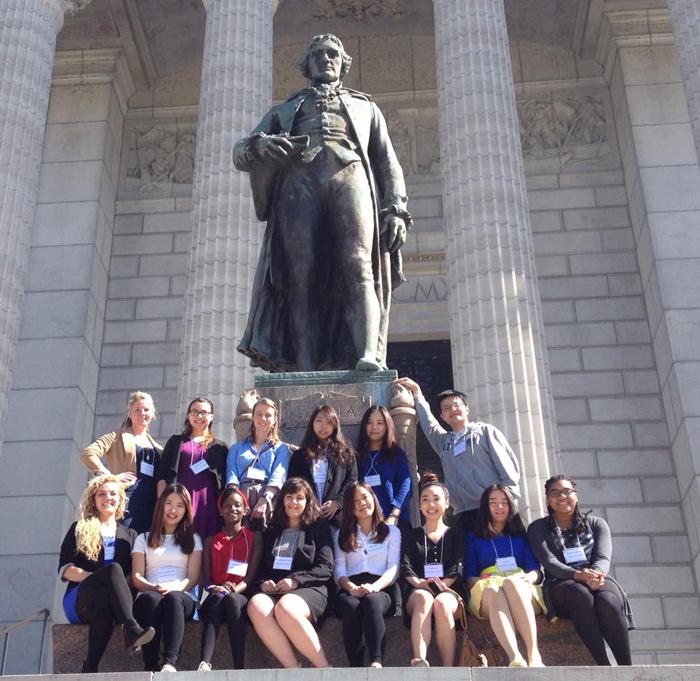 International and study-away students pose for a picture with a statue of Thomas Jefferson on the west side of the Missouri Capitol building. Pictured, first row, left to right: Rae Greer, Hyunah Kim, Chelsy Mburu, Clara Lasa Hernandez, Ngoc Pham, Jinho Cho, You Hu and Elizabeth Williams. Second row, left to right: Lindsey Horstmann, Summer Santos, Samantha Collins, Aya Terakawa, Dasom Lee and Minchen Hu. Not pictured: Yunhao Dou, Haozhong Liu, Chen Zhang, Emily Leddin and Renee Baharaeen.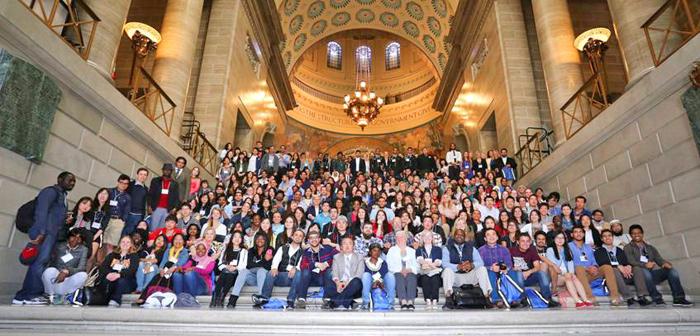 More than 400 international and study-abroad students gathered in the Capitol to see state government in action at Study Missouri's International Education Day.